A wedding registry is a service provided by a retail store or an online platform where engaged couples create a list of desired gifts for their wedding. Guests can then select items from the registry to purchase as wedding presents, ensuring that the couple receives gifts they truly want and need for their new life together.
Imagine you and your partner, hand-in-hand, embarking on a thrilling journey towards your big day. In the midst of all the excitement, there's a critical element to consider: the wedding registry. In its essence, a wedding registry is a curated list of desired gifts, crafted by you for your guests to choose from. It's not just about presents, though. It's a way to express your style, needs, and dreams as a couple.
History and Evolution of Wedding Registries
Let's begin by stepping back into the roaring twenties. In 1924, the concept of a wedding registry was pioneered by none other than Marshall Field's department store in the United States. This ground-breaking innovation initially focused on the bride's favorite china patterns and some kitchen appliances. It was simple, practical, and it worked. At its core was the convenience for both the bride and groom and the wedding guests – a win-win situation that remains true to this day.
Return of Prosperity
The post-World War II era brought about considerable changes in wedding registries. As prosperity returned, wedding gifts evolved to reflect a wider variety of household goods, including not only china and kitchenware, but also home appliances, linens, and other items to fill a new home.
Personalized Registries
As we moved into the 21st century, the traditional approach to wedding registries saw another transformation. With more couples living together before marriage, and a shift towards marrying later in life, the typical "household goods" registry began to feel outdated. What was the use of another toaster or a set of pans if the couple already had them?
Enter the era of personalized registries. This was not just about practicality anymore, but more about showcasing the couple's personality and lifestyle. It became commonplace to see camping gear for the outdoorsy duo, or artwork for the couple passionate about aesthetics.
The Convenience of Technology
In the digital age, the wedding registry evolved once more, leveraging technology to make the process even more convenient and tailored to each couple. Online registries bloomed, allowing couples to add items from different stores in one place, and even allowing for cash fund and charity options.
The evolution from porcelain dishware and silver teapots to a world of unlimited options that reflect diverse lifestyles and needs has been astounding. Today, wedding registries can include anything from honeymoon contributions, to cooking classes, to donations to the couple's favorite charity. They have truly become a reflection of the couple's shared interests and future plans.
Why Do We Need a Wedding Registry?
Why go through the process of setting up a wedding registry? Believe it or not, a well-thought-out wedding registry is a blessing in disguise for everyone involved. Let's break it down and explore why.
A Guide for Your Guests
To start with, a wedding registry serves as a roadmap for your guests. Picture Uncle Bob wandering through aisles of kitchen gadgets, perplexed about whether you'd prefer a blender to make morning smoothies or a breadmaker for cozy weekends at home. Your registry becomes his guiding light, leading him to select a gift that is both meaningful and useful to you. The result? A gift you'll cherish and Uncle Bob, basking in the glow of being a superb gift-giver.
Avoiding Duplication and Returns
Now, imagine a scenario where you open your wedding gifts to find three blenders and two breadmakers. Not ideal, right? A wedding registry plays a crucial role in helping you avoid this situation. It keeps track of what's been purchased, preventing the risk of duplicate gifts. This saves you from a post-wedding return spree, giving you more time to enjoy newlywed life.
Expressing Your Unique Tastes and Preferences
Beyond the practical benefits, a wedding registry is your canvas. It's an opportunity to paint a picture of your life together, expressing your unique tastes, preferences, and dreams. Whether you're foodies yearning for gourmet cooking utensils, adventurers seeking camping gear, or homebodies desiring cozy living room accents, your registry helps transform your house into a home that truly reflects both of you.
Building Your Nest Together
The registry also encourages a dialogue between you and your partner about what kind of home you want to build together. It makes you pause and consider your shared interests, future plans, and lifestyle choices. Do you love hosting parties? Then, perhaps, a cocktail shaker set would be perfect. Do you enjoy movie nights? An extra cozy blanket might be the way to go. It's these little things that make your home, your 'nest', special.
Exploring Different Types of Wedding Registries
In the wide world of wedding registries, there's something to suit every couple's style, needs, and dreams. Just as your wedding is a personal reflection of your love story, your registry should be a reflection of your shared life. Let's dive into the variety of registries at your disposal.
Traditional Registries
Traditional wedding registries are lists filled with household items, ranging from kitchen appliances to bedroom linens. You'll find these at most department stores or home goods retailers. These types of registries are perfect for couples starting from scratch or wanting to upgrade their current household items. It's a great way to ensure you have all the essentials for your new journey.
Honeymoon Registries
If you're a couple with a strong sense of wanderlust, a honeymoon registry might be the ticket. Instead of physical gifts, your guests contribute towards various aspects of your dream honeymoon. Think airfare, hotel stays, romantic dinners, or adventurous excursions. It's an exciting way to make your first journey as a married couple a memorable one.
Charitable Registries
For the philanthropic at heart, charitable registries present an opportunity to spread love beyond your wedding. Here, guests make donations to causes that you hold dear. Whether it's supporting environmental conservation, funding educational initiatives, or contributing to medical research, a charitable registry transforms your joyous occasion into a beacon of hope and positivity.
Cash Registries
The increasing popularity of cash registries reflects the practical preferences of many modern couples. Financial contributions can go towards anything you desire – a down payment for a home, future education needs, or even starting a business. The flexibility that comes with a cash registry can be an appealing aspect for you and your guests.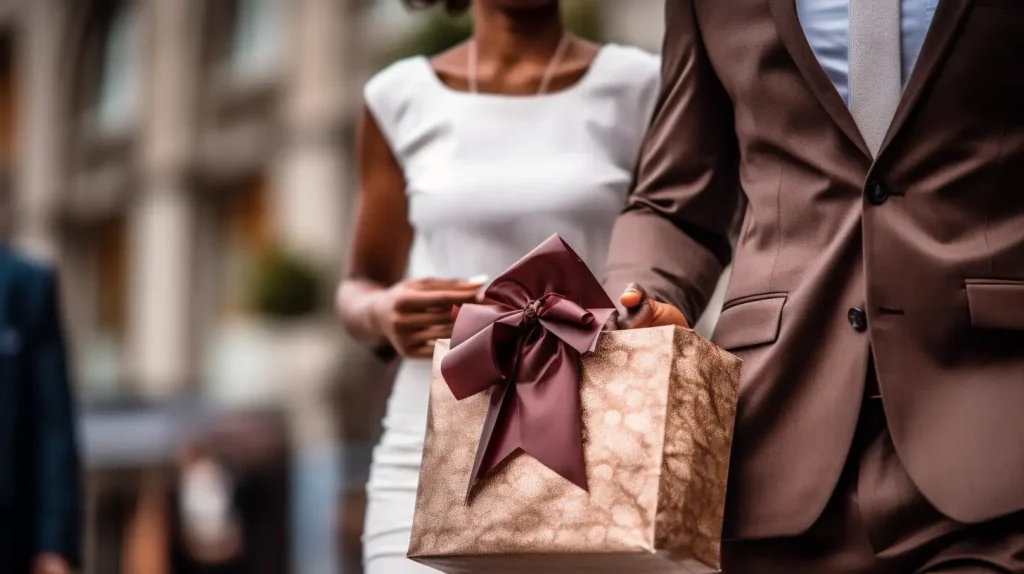 How to Create Your Wedding Registry: A Step-By-Step Guide
Creating a wedding registry can seem like a daunting task, but fear not, it can also be a lot of fun. It's all about taking it one step at a time.
Step 1: Research
Before you begin, it's important to do your homework. This involves understanding the different types of registries and the options available at various stores or online platforms. Reach out to other couples who have recently tied the knot. Their experiences could provide valuable insights. Discuss with your partner what you both truly need and desire and reflect on the lifestyle you're building together. Research is your foundation, so invest time in it.
Step 2: Crafting Your List
Once you have a clear understanding of your needs and options, it's time to craft your list. This is where you and your partner's preferences shine. Consider your hobbies, your home, your dreams, and even your future plans. Do you love hosting dinner parties? Add that fancy cookware set. Can't wait to explore national parks together? Camping gear it is. Remember to keep the list well-rounded, catering to different price ranges, so there's something for every guest.
Step 3: Choosing Your Platform
Now, it's time to bring your list to life by choosing your platform. Traditional brick-and-mortar stores offer in-person registries, which can be great for those who prefer to see and touch items before adding them to the list. Online platforms offer convenience and flexibility, letting you add items from different stores in one place. Some platforms also allow for cash, charity, or experience registries. Choose a platform that aligns with your needs and preferences.
Step 4: Setting Up Your Registry
After selecting your platform, it's time to set up your registry. Here, patience and thoughtfulness are key. Add each item carefully, considering its value and relevance in your life. Most platforms keep track of who bought what, making it easier for you to manage and send thank you notes later.
Step 5: Sharing Your Registry
You've done the hard work, and now it's time to share your carefully curated registry with your guests. Include the information subtly in your wedding website or in the invitation suite. You can also spread the word informally through family and friends. Remember to express that gifts are not an obligation but a choice for those who wish to contribute to your new beginning.
Common Mistakes and How to Avoid Them
While creating a wedding registry can be an exciting part of your wedding planning, it's not without potential pitfalls. By being aware of common mistakes, you can ensure a smooth and positive experience.
Over or Under Registering
One common mistake is registering for too many or too few items. It may be tempting to scan every cute item in sight or on the other hand, you may worry about appearing greedy and end up with too few options. The best approach is balance. Provide enough variety so that your guests have options, but don't go overboard with unnecessary items.
Forgetting a Range of Price Points
It's important to include a range of price points in your registry. If all items are on the higher end, it may discourage guests on a budget. On the other hand, only inexpensive items might limit those who want to splurge. Aim for a mix of low, medium, and high-priced items. This ensures there's something for everyone.
Not Updating Your Registry
Make sure to keep your registry updated. As items get purchased, consider adding new ones to maintain a decent selection for other guests. An updated registry not only gives late shoppers options, but it also reduces the risk of receiving duplicate gifts.
Delaying Thank You Notes
Sending thank you notes is an essential part of the registry process. It's easy to get wrapped up in the excitement of wedding planning and honeymooning, causing thank you notes to fall by the wayside. Aim to send them out as soon as possible after receiving a gift. Your guests will appreciate your prompt and thoughtful recognition.
Not Making it Personal
Lastly, your registry should reflect you and your partner's unique tastes and lifestyle. Don't just add items because they're traditional or trendy. Make your registry personal and meaningful. Your guests will enjoy knowing they're contributing to a gift that you'll truly use and cherish.
Wedding Registry Etiquette
Navigating the world of wedding registries can sometimes feel like a tightrope walk. You might find yourself asking questions about what's acceptable and what's not. Is it okay to ask for cash? How do you share your registry information without coming off as greedy? Here are a few key points to help clear up any uncertainties.
Cash Registries
Firstly, let's talk about cash registries. While traditionally, physical gifts were the norm, times have changed. It's now perfectly acceptable to have a cash registry. Whether you're saving for a house, planning an adventure-packed honeymoon, or even hoping to start a family soon, financial contributions can be a valuable gift. The key is to be transparent about your intentions for the money. Guests often feel more comfortable knowing their contribution is going towards something meaningful to you.
Sharing Your Registry Information
One of the trickiest aspects of wedding registry etiquette is sharing your registry information. The goal is to provide guidance to your guests, not to demand gifts. A subtle, tactful approach is best. You can include the information on your wedding website or within the invitation suite. However, make sure to express that while gifts are appreciated, their presence at your wedding is the most important thing.
Remembering That Every Gift is a Gesture of Love
Above all, it's crucial to remember that every gift you receive, whether it's on your registry or not, is a gesture of love and goodwill from your guests. Even if you receive something you didn't register for or particularly want, it's important to receive it with grace and gratitude. After all, weddings are not about gifts but about love, commitment, and shared joy.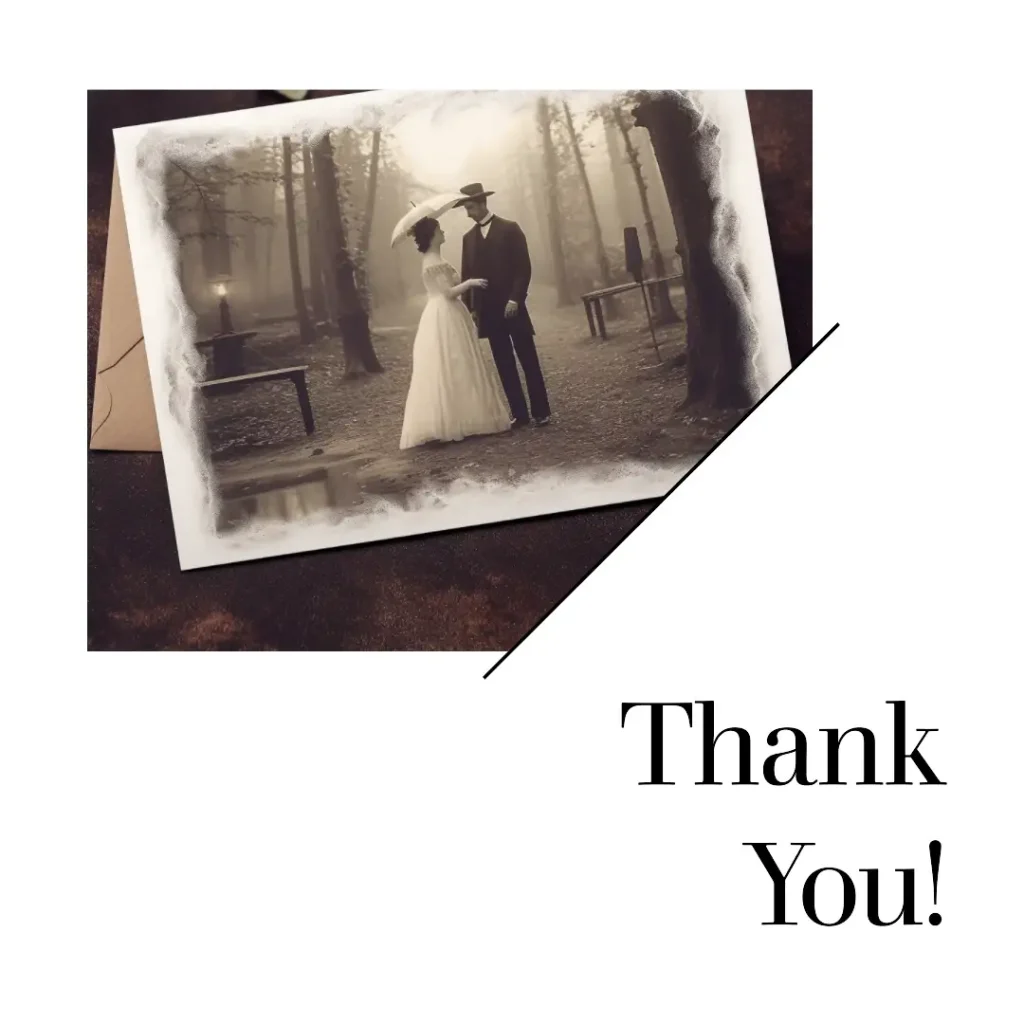 Sending Thank You Notes
As mentioned earlier, thank you notes are a vital part of the registry process. They show your appreciation for the thought and effort your guests put into their gifts. Be prompt and personal in your notes. Mention the gift received and how you plan to use or enjoy it. This personal touch can make your guests feel appreciated and happy to have contributed to your new life together.
The Future of Wedding Registries
The wedding registry landscape is as dynamic and diverse as the couples it serves. As lifestyles and priorities continue to evolve, so too do the offerings in the registry universe. Let's look at a few emerging trends that may define the future of wedding registries.
Sustainability Conscious Registries
With a growing emphasis on sustainable living, expect to see more registries that reflect this value. This could mean a shift towards eco-friendly items, like products made from recycled materials, or appliances with energy-saving features. There's also the possibility of registries focused on sustainable experiences like tree planting activities or adopting a piece of coral reef in the couple's name. A sustainability conscious registry resonates with couples who are not just building a life together but are also committed to protecting the planet for future generations.
Digital Experiences
In an increasingly digital age, experiences that can be enjoyed online are making a mark. This could range from online courses (think photography or coding) to subscriptions for digital services (like music streaming or virtual workout classes). These options cater to the tech-savvy couple who values learning and convenience.
Pet-Friendly Registries
As more couples consider their pets to be part of the family, pet-friendly items are expected to become more popular in wedding registries. This could include everything from high-quality pet food subscriptions to designer pet furniture. After all, your furry friends also deserve to celebrate your new chapter!
Cash Registries for Bigger Dreams
While cash registries are not new, the purpose they serve is evolving. Beyond helping with a down payment for a home or funding a honeymoon, they might support bigger dreams like starting a business or pursuing further education. This shift recognizes that every couple has different dreams and ambitions.
Conclusion
We've journeyed through the history, importance, types, and the ins-and-outs of creating a wedding registry. Remember, your registry should reflect who you are as a couple. It's more than a list, it's a glimpse into your life together. As you step into this exciting chapter, let your registry be a celebration of your shared dreams and future.
FAQs
Q: Can a couple have multiple wedding registries?
A: Yes, a couple can have multiple wedding registries. They may choose items from various stores or online platforms to cater to the preferences of their guests and provide more options for gift selection.
Q: When should a couple create their wedding registry?
A: It's recommended to create a wedding registry soon after announcing the engagement. This gives guests ample time to browse and purchase gifts before the wedding. It's best to have the registry ready before sending out save-the-dates or wedding invitations.
Q: Can guests choose gifts not listed in the registry?
A: While it's common for guests to select gifts from the registry, they are not obligated to do so. Guests can choose other items that they think would be suitable or meaningful for the couple. However, checking the registry first helps ensure that the couple doesn't receive duplicate gifts.
Q: How can guests access a couple's wedding registry?
A: Couples often share their wedding registry information on their wedding website, through word-of-mouth, or by including it in their wedding invitations or save-the-dates. Online registries can also be easily found by searching for the couple's names on popular registry websites.
Q: What should guests do once they have purchased a gift from the registry?
A: Once guests have purchased a gift from the registry, it's customary to mark it as purchased or fulfilled on the registry website or inform the couple directly. This helps avoid duplicate purchases and allows the couple to keep track of what has already been acquired.
Q: What if I can't find the couple's wedding registry?
A: If you are unable to find the couple's wedding registry, you can reach out to the couple or their wedding planner to inquire about it. They will be able to provide you with the necessary information or assist you in selecting an appropriate gift.
Key Takeaways
A wedding registry is a curated list of desired gifts created by engaged couples for their wedding.
It helps guests select gifts that the couple truly wants and needs for their new life together.
The concept of wedding registries originated in the 1920s and has evolved over time.
Modern registries have shifted towards personalized options that reflect the couple's personality and lifestyle.
Online registries have made the process more convenient, allowing couples to add items from different stores in one place.
Wedding registries can include not only traditional household items but also honeymoon contributions, cash funds, charity donations, and more.
The benefits of having a wedding registry include guiding guests, avoiding duplicate gifts, expressing unique tastes, and building a home together.
There are various types of wedding registries, including traditional registries, honeymoon registries, charitable registries, and cash registries.
Creating a wedding registry involves researching, crafting a list, choosing a platform, setting up the registry, and sharing it with guests.
Common mistakes to avoid include over or under registering, forgetting a range of price points, not updating the registry, delaying thank you notes, and not making it personal.
Wedding registry etiquette includes being transparent about cash registries, sharing registry information tactfully, and appreciating all gifts received.
The future of wedding registries may include sustainability-conscious registries, digital experiences, pet-friendly registries, and cash registries for bigger dreams.
COPYRIGHT NOTICE
Please be advised that all images, designs, and creative content on this page are the exclusive property of TheIDoGuide.com and are protected under international copyright laws. The images may not be reproduced, copied, transmitted or manipulated without the written permission of TheIDoGuide.com.
Unauthorized use, distribution, display, or creation of derivative works of any images contained on this site, is strictly prohibited and can lead to legal penalties. We actively monitor for, and enforce, our copyright interests.
If you wish to use any of our images, kindly contact us to seek permission. Respect of copyright is not merely a legal requirement but also an acknowledgement and support of the hard work and creativity that goes into producing them.
Thank you for your understanding and cooperation.
© 2023, TheIDoGuide.com. All Rights Reserved.