To create a well-rounded wedding registry, consider including a mix of practical essentials and sentimental items. Include household necessities like kitchen appliances, bedding sets, and dinnerware, along with personalized items like custom photo frames or engraved keepsakes that reflect your unique style as a couple.
Congratulations! You've found your person, and now, you're on the exciting journey of planning your wedding. You might be wondering why you need a wedding registry. Simply put, it's your chance to begin curating the life you're looking forward to building together. It's not just about getting stuff, but about setting up your home with items that reflect your joint tastes, needs, and dreams.
Identifying Your Needs
Before you jump into creating your registry, it's important to take a moment to identify your needs. This step lays the groundwork for a thoughtful and useful registry that aligns with your life and future plans.
Tour Your Home
One of the best ways to start is by taking a tour of your current home—both physically and mentally. Walk through each room and make a list of what you already have, what's missing, and what could use an upgrade.
For example, in the kitchen, you might already have basic cookware but lack a quality set of knives or a sturdy mixer. In the living room, maybe you're craving for a new rug or a piece of art to make the space feel more complete.
This isn't just about identifying gaps—it's about envisioning the kind of space you both want to live in. So, as you walk around, imagine how you want each room to look, feel, and function.
Evaluate Your Current Inventory
Next, take stock of what you already own. Do you already have all the bath towels you need? Or a fully stocked kitchen with all the essentials? Your existing inventory will significantly influence what you'll add to your registry.
And it's not just about quantity—it's also about quality. Perhaps it's time to replace that worn-out cookware or upgrade your bed linens to something more luxurious and durable.
Consider Your Future Needs
It's also crucial to think about where you see yourself in the next few years. Are you planning to move into a larger home or start a family? Do you foresee developing new hobbies like gourmet cooking, gardening, or painting? Your registry should not only cater to your current needs but also anticipate your future ones.
For instance, if you plan on hosting more family gatherings, you might want to register for a larger dining set or extra bedding for overnight guests. If a baby is in your near future, it might be worth adding some nursery items to the list.
Striking a Balance between Wants and Needs
Finally, while it's important to focus on needs, don't forget about your wants. These are the items that might not be essential but would bring you joy. Maybe it's that high-end coffee maker you've been dreaming about or a beautiful vase that would be just perfect for your dining table.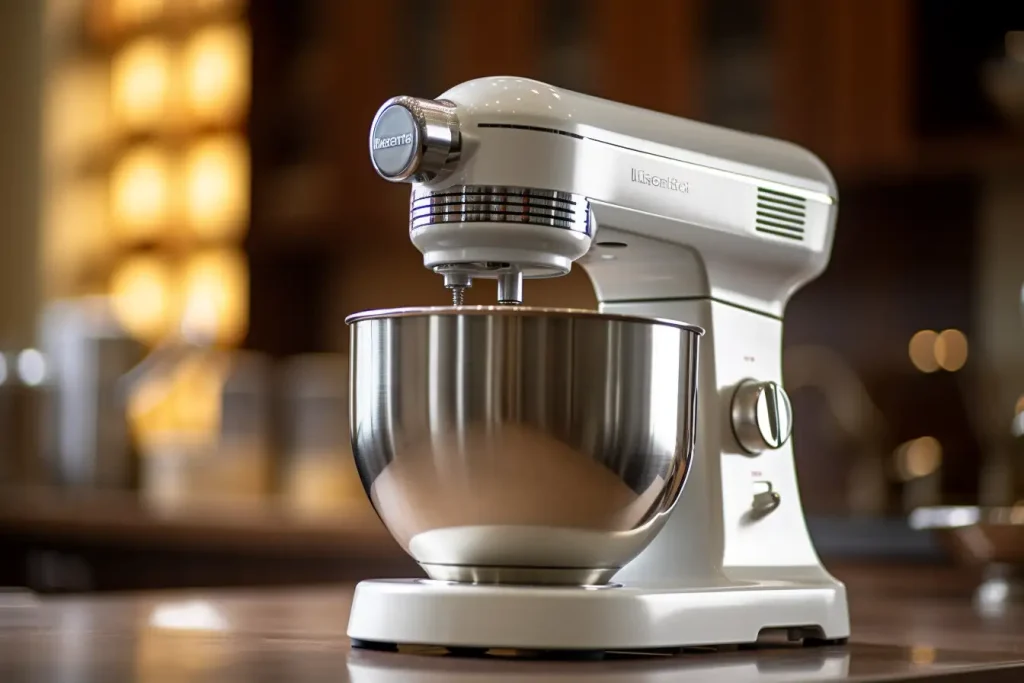 Essential Items for Every Registry
Once you've identified your needs, it's time to start filling your registry. There are a few key areas in your home that you'll want to focus on—these spaces make up the core of your everyday life together.
Kitchen Essentials
The kitchen is the heart of your home—it's where you'll create meals, make memories, and possibly, develop new culinary skills together. Here are some items that can enhance your kitchen experience:
Cookware: A high-quality cookware set is a must. This includes pots, pans, and baking sheets. A good rule of thumb is to consider the type of cooking you do most and choose cookware that suits your style.
Appliances: Think about the appliances that can make your culinary journey smoother. A reliable mixer, for example, can be a godsend for baking enthusiasts, while a slow cooker can make life easier for busy couples.
Utensils & Cutlery: Don't overlook the importance of quality utensils and cutlery. This includes everything from knives and forks to spatulas and tongs. These tools will be used daily, so quality matters.
Bedroom Basics
Your bedroom is your sanctuary—a place of rest, relaxation, and intimacy. Here are a few basics that can help transform your bedroom into your dream space:
Bedding: Invest in comfortable and durable bedding. This includes sheets, pillowcases, duvet covers, and comforters. Go for materials that are soft, breathable, and long-lasting.
Furniture: Ensure you have functional furniture that caters to your needs. A comfortable bed, ample storage solutions, and perhaps a cozy chair for reading or lounging are all worth considering.
Decor: A few choice pieces of decor can bring warmth and personality to your bedroom. This could be anything from curtains and lamps to artwork or throw pillows.
Bathroom Must-Haves
The bathroom might be a utilitarian space, but it can also be a place of comfort and luxury. Here are a few essentials:
Towels: Plush, absorbent towels are a must. Consider adding bath sheets, hand towels, and washcloths to your registry.
Accessories: Think about practical yet stylish accessories like soap dispensers, toothbrush holders, and shower curtains.
Essential Appliances: Don't forget necessary appliances like a good hairdryer, a bathroom scale, or even an electric toothbrush.
Home Decor
Finally, home decor items can transform your house into a home. They reflect your personal style and make your space more inviting.
Wall Art: From prints and paintings to wall hangings, the right piece of art can completely transform a room.
Rugs: Rugs add warmth, texture, and color to a room. They can define spaces in open-concept areas and make a room feel cozier and more finished.
Lighting: Good lighting is essential for creating the right mood. Consider a mix of overhead, ambient, and task lighting.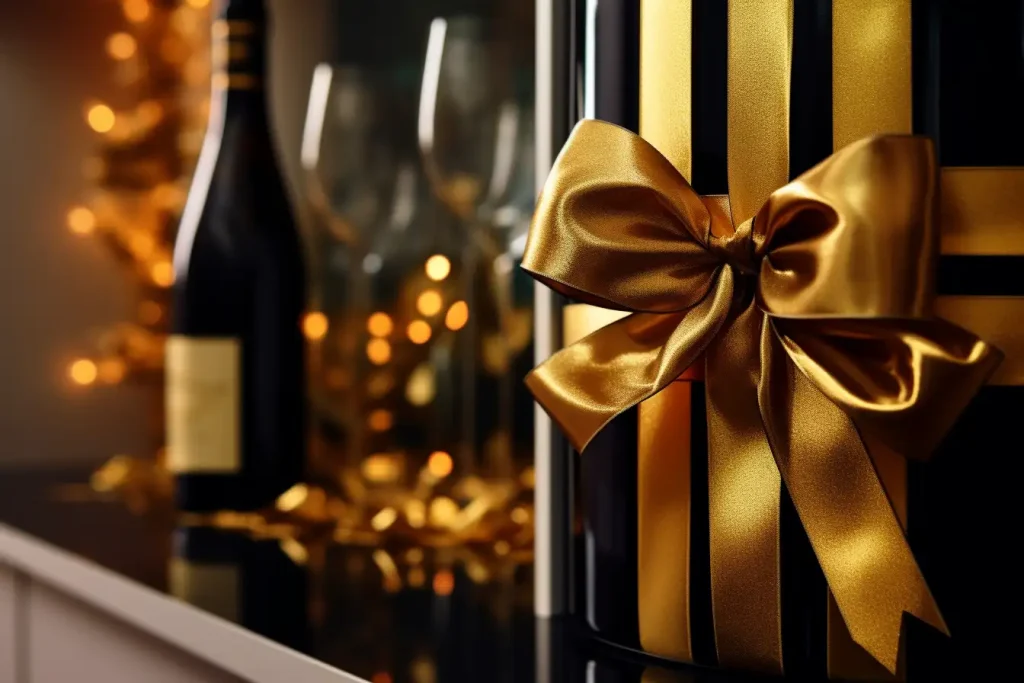 Luxury Items to Consider
While essentials form the backbone of your registry, indulging in a few luxury items can add a special touch to your shared life. These are items that make your day-to-day life more enjoyable, enhance your comfort, or simply bring you joy.
Premium Kitchen Gadgets
If you're both foodies or coffee lovers, there are several high-end kitchen gadgets to consider:
Espresso Machine: Elevate your coffee experience with a state-of-the-art espresso machine. Imagine starting each day with a perfectly brewed cup right at home. It's a significant investment, but for coffee lovers, it's a gift that keeps on giving.
High-End Blender or Mixer: A high-performance blender or stand mixer can open up new culinary possibilities, from homemade soups and smoothies to artisan bread and pastries.
Wine Refrigerator: For the wine aficionados, a wine refrigerator could be the perfect way to store your collection at the ideal temperature.
Luxurious Beddings and Linens
Sleeping is an essential part of our lives—why not make it as luxurious as possible?
Egyptian Cotton Sheets: There's nothing quite like sleeping on soft, high-thread-count Egyptian cotton sheets. They're breathable, durable, and feel incredibly luxurious.
Cashmere or Alpaca Throw: A high-quality throw isn't just a decor piece—it's a cozy companion for those chilly nights when you're cuddling on the couch.
Smart Home Technology
Embrace the future with the latest smart home technology:
Smart Thermostat: A smart thermostat can help create the perfect environment in your home and even save on energy costs.
Smart Speaker or Display: A smart speaker or display can act as your personal assistant, music system, recipe holder, and so much more.
Robotic Vacuum: Let's face it, nobody enjoys vacuuming. A robotic vacuum could take this chore off your hands, leaving you more time to enjoy each other's company.
Art and Collectibles
Art and collectibles can reflect your shared interests and aesthetics:
Artwork: A striking piece of art can not only beautify your space but also serve as a conversation starter. Whether it's a painting, sculpture, or limited edition print, this could be a unique addition to your home.
Collectibles: Are you both fans of a certain author, artist, or franchise? Adding a luxury collectible to your registry can be a fun and personal choice.
Experiential Add-Ons
A fulfilling life is not just about what you have, but also about the experiences you share. These experiences add richness and depth to your life, fostering growth and creating beautiful memories. Your registry can go beyond material possessions to include such meaningful experiences.
Travel Experiences
Travel is a beautiful way to explore the world together and create unforgettable memories.
Honeymoon Fund: You can dedicate a portion of your registry for contributions to your honeymoon fund. Whether it's a tropical getaway or a tour through Europe, this can help offset the costs of your dream trip.
Staycations or Weekend Getaways: If you enjoy exploring local sites or taking short trips, you might want to consider adding a staycation or weekend getaway package to your list.
Classes and Workshops
Learning something new together can be an exciting adventure.
Cooking Classes: Whether you're beginners in the kitchen or budding chefs, cooking classes can be a fun way to enhance your culinary skills and spend quality time together.
Art or Pottery Workshops: An art or pottery workshop could be a great way to unleash your creativity and maybe even create some unique decor for your home!
Subscription Services
Subscription services can offer ongoing entertainment, enrichment, or convenience.
Streaming Services: If you're both movie buffs or series enthusiasts, consider adding a yearly subscription to your favorite streaming platform.
Meal Delivery Services: For those hectic days when you don't have the time or energy to cook, a meal delivery subscription can be a lifesaver.
Book or Magazine Subscriptions: If you're both avid readers, a subscription to a literary magazine or a book box service could be an ideal pick.
Charitable Contributions
Incorporating a charitable cause into your wedding registry is a heartwarming way to celebrate your union and share your values with your guests. This approach transforms your special occasion into a force for good, creating ripples of positivity that reach far beyond your wedding day.
Why Include a Charity?
In the spirit of love and unity that your wedding represents, you might want to extend this warmth to others. By adding a charity to your registry, you provide a chance for your guests to contribute to a cause that matters to you. This can create an immensely fulfilling and meaningful dimension to your wedding.
Choosing the Right Charity
Think about the causes that resonate with both of you. This could be anything from environmental preservation, child welfare, and animal rights to scientific research, art and culture, or local community aid.
The charity you choose should align with your shared values and concerns. It's a personal choice and a unique way to reflect your commitment to making a difference.
How to Incorporate it into Your Registry
Many registry platforms provide options for including charitable organizations. Here, you can specify the organization and your reasons for supporting it. You might also include information about the charity, such as their mission and how donations are used, to help your guests understand its importance.
Alternatively, you could set up a separate donation page and link it to your wedding website.
Remember to express gratitude to your guests for participating in this act of kindness. A little thank you note can go a long way in appreciating their generosity.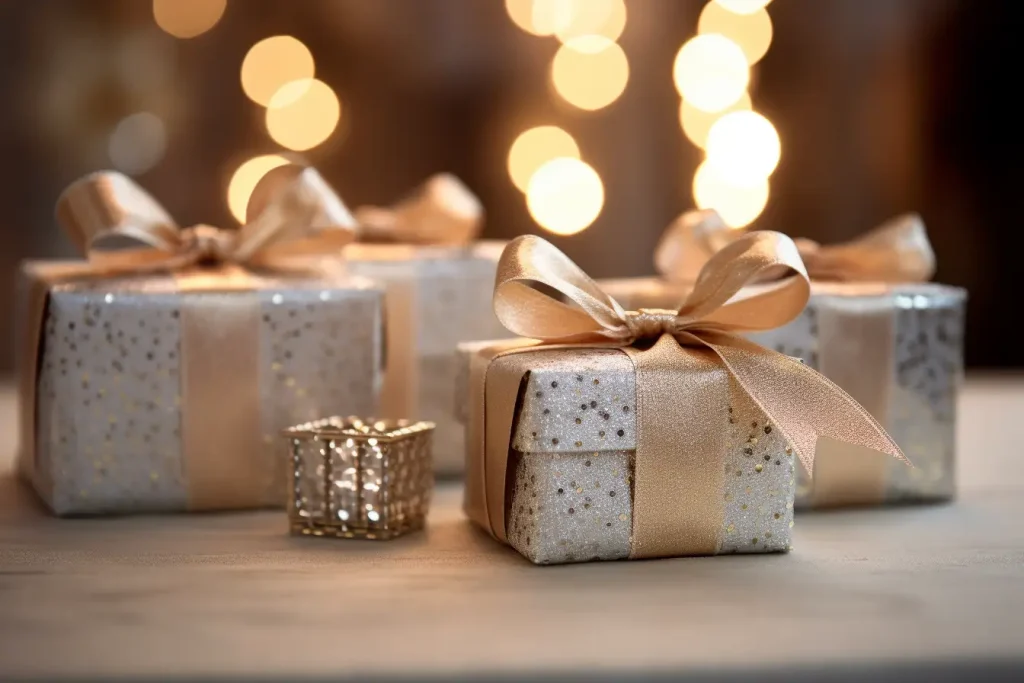 Practical Tips
Creating a wedding registry can seem daunting, but a few practical tips can help make the process smoother and more enjoyable. It's all about making it an easy and enjoyable experience for your guests while ensuring that you get items that truly add value to your life.
Balance Your Registry
A balanced registry includes items of various prices and categories to suit your guests' different budgets and preferences.
Price Range: Incorporate items across different price points—from budget-friendly kitchen utensils to high-end appliances. This flexibility allows every guest to choose a gift within their means while still feeling they're contributing significantly to your new life together.
Item Variety: Include a mix of essentials, luxuries, and experiential gifts. This gives your guests a wide range to choose from and allows them to select a gift that they feel personally connected to.
Register at Multiple Places
While it might be convenient to choose just one place to register, selecting more than one retailer can provide a broader variety of options and make it easier for your guests.
Variety: Different stores offer different products, styles, and price ranges. By spreading out your registry, you can cover all bases—from your favorite local boutique to big-name retailers, and even online stores.
Accessibility: Not all your guests will have easy access to the same stores. By registering at multiple places, including some with online options, you ensure everyone can find a convenient way to purchase their gift.
Always Send a Thank You Note
Expressing your gratitude is crucial. Not only does it acknowledge the effort and thought your guests have put into their gift, but it also adds a personal touch that enhances your relationships.
Timeliness: Aim to send your thank you notes as soon as possible. A good rule of thumb is within two to three months after the wedding.
Personalization: Make your thank you notes personal. Mention the gift you received and how you plan to use it. This shows your guests that you truly appreciate their specific contribution.
Registry Etiquette
Navigating the etiquette around sharing your wedding registry can seem a bit challenging. However, by following a few guidelines, you can make the process seamless and respectful. Remember, the goal is to make gifting easier for your guests without making them feel obligated.
Sharing Your Registry
While it's not considered polite to directly tell your guests about your registry, there are subtle ways you can let them know.
When Asked: This is the easiest scenario. If a guest directly asks you where you're registered, feel free to share the details.
Wedding Website: Your wedding website is an ideal place to share your registry. It's discreet, and guests can access it at their convenience. You can include a tab or link leading to your registry with a simple, polite message like, "For those who have asked, here is our registry."
Invitations: Traditionally, it's not advised to include registry information on the wedding invitation. However, it's acceptable to include it on additional cards within the invitation suite or bridal shower invites.
Managing Expectations
Remember that a registry is a suggestion, not a demand. It's important to manage your expectations and appreciate whatever your guests choose to give.
Gift Receipts: Encourage your guests to include gift receipts when possible. This allows you to return or exchange items if you receive duplicates or if something isn't quite right.
Gratitude: Regardless of what you receive, express your appreciation for your guests' thoughtfulness. After all, it's the thought and good wishes behind the gift that truly count.
The "No Gifts" Option
For couples who prefer to live minimally, or who already have all they need, the "no gifts" option can be a good choice.
How to Communicate: You can include a note on your wedding website or a card in your invitation suite expressing your wish for no gifts. A message like, "Your presence at our wedding is the only gift we need" can communicate this gracefully.
Consider a Charity: If you're opting for no gifts, you might suggest guests donate to a charity of your choice if they wish. This can be a wonderful way to turn the love and generosity of your friends and family into positive action.
Conclusion
Phew! That was quite a journey, wasn't it? Remember, creating your wedding registry is a personal and unique experience, one that should reflect you and your partner's shared tastes and dreams. This process may seem a bit daunting but remember that it's also fun and exciting. You're not just picking out towels or kitchen gadgets—you're defining the contours of your life together.
Take a step back and reflect on the journey you've just embarked on. Picture yourselves years down the line, making breakfast together with the mixer you registered for, or telling your kids about the people who gifted you the beautiful wall art in your living room.
And finally, don't forget to express gratitude for your loved ones' generosity. Their gifts are not mere objects but tokens of love, symbols of their support for your union. Each thank you note you write is not just a formality—it's a reiteration of the bonds that connect you all.
Remember, there's no right or wrong registry—it's all about what feels right for you as a couple. So go ahead, embrace the adventure and craft a wedding registry that truly feels like your own. Your guests are excited to celebrate this joyous occasion with you, and your registry is a way for them to contribute to your happiness in a meaningful and tangible way.
FAQs
Q: What should I consider when creating a wedding registry?
A: When creating a wedding registry, it's important to consider a balance between practicality and personalization. Think about your lifestyle, future needs as a couple, and items that reflect your unique tastes and preferences.
Q: What are some essential items to include on a wedding registry?
A: Essential items to include on a wedding registry can vary depending on your circumstances, but popular choices often include kitchen appliances, cookware, bedding sets, bath towels, dinnerware, and basic home furnishings.
Q: Should I focus on higher-end items or include a range of price points?
A: It's a good idea to include a range of price points on your wedding registry to accommodate different budgets of your guests. While it's fine to include some higher-end items, make sure to also include more affordable options to give guests flexibility in choosing a gift that suits their budget.
Q: How many items should I add to my wedding registry?
A: There is no set number but aim for a variety of items to give your guests a good selection to choose from. As a general guideline, having around 50 to 100 items on your registry is a good starting point.
Q: Can I include non-traditional items on my wedding registry?
A: Absolutely! Your wedding registry should reflect your unique style and needs as a couple. Feel free to include non-traditional items like outdoor equipment, travel experiences, or even contributions to a honeymoon fund if that aligns with your preferences.
Q: When should I create and share my wedding registry with guests?
A: It's best to create and share your wedding registry as soon as possible after your engagement, but not before you've announced your wedding to close family and friends. This gives your guests ample time to plan and purchase gifts before the wedding.
Q: Is it acceptable to register at multiple stores?
A: Yes, it is perfectly acceptable to register at multiple stores. Registering at a few different places allows your guests more options for shopping and can cater to their convenience based on location or online accessibility.
Q: Can I update my wedding registry after it's been shared?
A: Yes, it's common to make updates to your wedding registry as needed. You can add or remove items based on what you still need or preferences change. Just be sure to communicate any updates to your guests through your wedding website or by informing close family and friends.
Q: How can I ensure that my wedding registry items match my home decor?
A: To ensure your wedding registry items align with your home decor, consider choosing a consistent color scheme or style that reflects your taste. Look for items that complement your existing decor or opt for versatile pieces that can easily blend in with various styles.
Q: Is it necessary to include items for entertaining guests on my wedding registry?
A: Including items for entertaining guests is a great idea, especially if you enjoy hosting gatherings. Consider adding items like serving platters, barware, and entertaining essentials such as a cheese board or a fondue set to enhance your hosting capabilities.
Q: Can I include items for personal hobbies or interests on my wedding registry?
A: Absolutely! Including items related to your personal hobbies or interests adds a personal touch to your registry. Whether it's camping gear, art supplies, or sports equipment, feel free to add items that reflect your passions as a couple.
Q: How can I communicate my wedding registry information to guests?
A: The best way to communicate your wedding registry information is through your wedding website, where you can provide direct links to your registry. You can also share the information through word-of-mouth with close family and friends who can help spread the word.
Q: Is it appropriate to include cash funds for specific purposes, such as a home down payment or honeymoon?
A: Including cash funds for specific purposes like a home down payment or honeymoon is becoming more common and accepted. However, it's important to be tactful and provide a clear explanation of how the funds will be used to avoid any confusion or misinterpretation by your guests.
Q: Can I register for gift cards on my wedding registry?
A: Yes, registering for gift cards is perfectly acceptable. Gift cards give you the flexibility to choose items at your convenience or can be saved for future purchases. Include gift cards from a variety of retailers to offer your guests options.
Q: How long should I keep my wedding registry active? A: It's recommended to keep your wedding registry active for at least a few months after the wedding. This allows guests who were unable to purchase a gift before the wedding or those who prefer to give a gift after the celebration to still have the opportunity to do so.
Key Takeaways
Consider a mix of practical essentials and sentimental items for a well-rounded registry.
Take a tour of your home to identify what you already have, what's missing, and what could use an upgrade.
Evaluate your current inventory to determine if you need to replace worn-out items or upgrade to higher-quality options.
Anticipate your future needs, such as moving into a larger home or starting a family and include items that align with those plans.
Strike a balance between needs and wants by including items that bring you joy, even if they're not essential.
Focus on essential items for the kitchen, bedroom, bathroom, and home decor when filling your registry.
Consider adding luxury items like premium kitchen gadgets, luxurious bedding, smart home technology, and art or collectibles.
Include experiential add-ons like travel experiences, classes and workshops, subscription services, or charitable contributions.
Create a balanced registry with items of various price points and categories to suit your guests' budgets.
Register at multiple stores to provide a broader variety of options for your guests.
Always send a thank you note to express your gratitude for your guests' generosity.
Share your registry information discreetly on your wedding website or through additional cards in your invitation suite.
Manage your expectations and appreciate whatever gifts your guests choose to give.
Consider the "no gifts" option if you prefer to live minimally or already have all you need.
Remember that your wedding registry is a personal reflection of your tastes and dreams as a couple.
COPYRIGHT NOTICE
Please be advised that all images, designs, and creative content on this page are the exclusive property of TheIDoGuide.com and are protected under international copyright laws. The images may not be reproduced, copied, transmitted or manipulated without the written permission of TheIDoGuide.com.
Unauthorized use, distribution, display, or creation of derivative works of any images contained on this site, is strictly prohibited and can lead to legal penalties. We actively monitor for, and enforce, our copyright interests.
If you wish to use any of our images, kindly contact us to seek permission. Respect of copyright is not merely a legal requirement but also an acknowledgement and support of the hard work and creativity that goes into producing them.
Thank you for your understanding and cooperation.
© 2023, TheIDoGuide.com. All Rights Reserved.