Hello one and all, welcome to The "I Do" Guide! 🎉🥂
My name is Lisa Carter, and I am absolutely fascinated by everything wedding related. But this fascination with matrimony isn't rooted in any sort of grandeur or extravagance; it is intertwined with love, commitment, and the beautiful simplicity that we can all find in genuine moments. At this point though, a trip down memory lane is in order so that we can uncover the origins of my wedding fascination.
Back in a very warm October in 1996, in the wonderful city of Limassol in Cyprus, I married my wonderful English-Cypriot husband. Our wedding wasn't one that was embroidered with lavish celebrations or opulent garbs; rather, it was an intimate, modest, but incredibly special gathering that, in sum total, did not surpass £1000! Yes, from the ceremony to the dress and the flowers to the reception, every penny was spent wisely, joyfully, and most importantly, without even a shadow of regret.
Why? Well, because we were struggling really badly financially at that time of our lives – but we were indescribably happy. Our love was (and still is!) our greatest wealth.
As it turned out, our economical approach toward our wedding day really did open my eyes to the numerous ways that couples can express their love and commitment without buckling under the financial pressure society often associates with weddings. Since then, it has become my mission – and my passion – to explore anything and everything that exists within the wedding preparations and celebrations realm.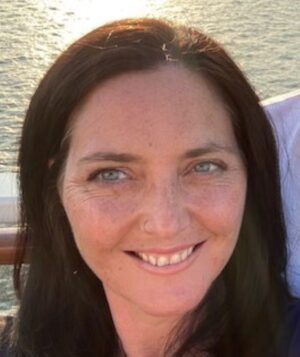 Whether it's discovering budget-friendly alternatives, uncovering hidden gems in the world of wedding planning, or just exploring the world of lavish, fairy-tale-like weddings – I am here, ever-curious, ever-enchanted, and ever-ready to dive deep into the ocean that is marital preparations.
Over the years, I have discovered that while some couples find peace and satisfaction in their wedding expenditures, whether this be grand or frugal, others encounter regret or stress – emotions that are too much of a burden to carry during what should be one of the happiest times in their lives. This discrepancy, this unspoken turmoil, sparked a flame within me and prompted me to embark on a journey through the captivating world of weddings with a mission to lend a helping hand, a listening ear, and a treasure trove of advice to those traversing these often-tumultuous waters.
Through The "I Do" Guide, I extend my hand to you, offering a safe haven of sorts where you can find advice, inspiration, and more importantly a friend who understands the storms and calms of wedding planning. Whether you are looking for tips on arranging a wallet-friendly wedding, seeking advice on managing the inevitable stress that comes with planning such a monumental event, or simply in need of a kindred spirit to share in your joy and excitement, why not think of me as your companion on this beautiful, incredible journey.
While I am no wedding planner by profession, I am an enthusiast by heart, soul, and experience, exploring every nook and cranny of the wedding world to bring forward the best, the affordable, the extravagant, and the unique, all for you to explore, enjoy, and make use of.
Join me, then, as we embark on this wonderful journey together, exploring, learning, and celebrating love in all its glorious forms.
With love and joy,
Lisa Carter 💕