Weddings are a delightful occasion, filled with joy, celebration, and of course, style. But before the big day, there's another significant event – the wedding rehearsal. This is a moment where everything comes together, from the final run-through of the ceremony to the blending of two families. And of course, it raises the all-important question, "What should I wear to the wedding rehearsal?"
Understanding the Occasion
What is a Wedding Rehearsal?
Let's begin by understanding the occasion: the wedding rehearsal. This pre-wedding event is typically a run-through of the ceremony, a sort of dress rehearsal, no pun intended, for the big day. It offers everyone involved a chance to ensure the actual wedding ceremony goes smoothly. Participants get to know where to stand, when to enter, and what to do during the ceremony. It's like a behind-the-scenes peek before the real show begins.
More than Just a Run-Through
However, a wedding rehearsal isn't just about rehearsing the walk down the aisle or finalizing where the flower girl will stand. It's also a fantastic opportunity for the two families to interact more intimately, often for the first time.
Imagine it as a smaller, more personal gathering where you can laugh, chat, and connect without the buzz and glamour of the main event. You might be meeting some relatives, friends, or other guests for the first time, or simply reconnecting with those you haven't seen in a while. It's like the calm before the grand celebration, providing a perfect setup for the big day.
The Significance of Attire
Now, onto the heart of the matter – your attire. While the atmosphere of a wedding rehearsal is typically more relaxed compared to the wedding day, that doesn't mean it's an occasion to take lightly. Indeed, your attire should reflect the significance of the occasion.
Remember, your fashion choice for the rehearsal dinner makes a statement – about your respect for the couple, the occasion, and yourself. It's a subtle nod to the hosts that you appreciate the importance of the event. It's also an excellent chance to express your style and personality, adding another layer of excitement to the celebrations.
Balancing Comfort and Style
Finally, while we talk about the importance of dressing appropriately, comfort is equally crucial. You might be moving around a lot, standing for extended periods, or even helping with last-minute arrangements. Therefore, balance is key – your outfit should not only be stylish and occasion-appropriate but also comfortable enough for you to move around and enjoy yourself.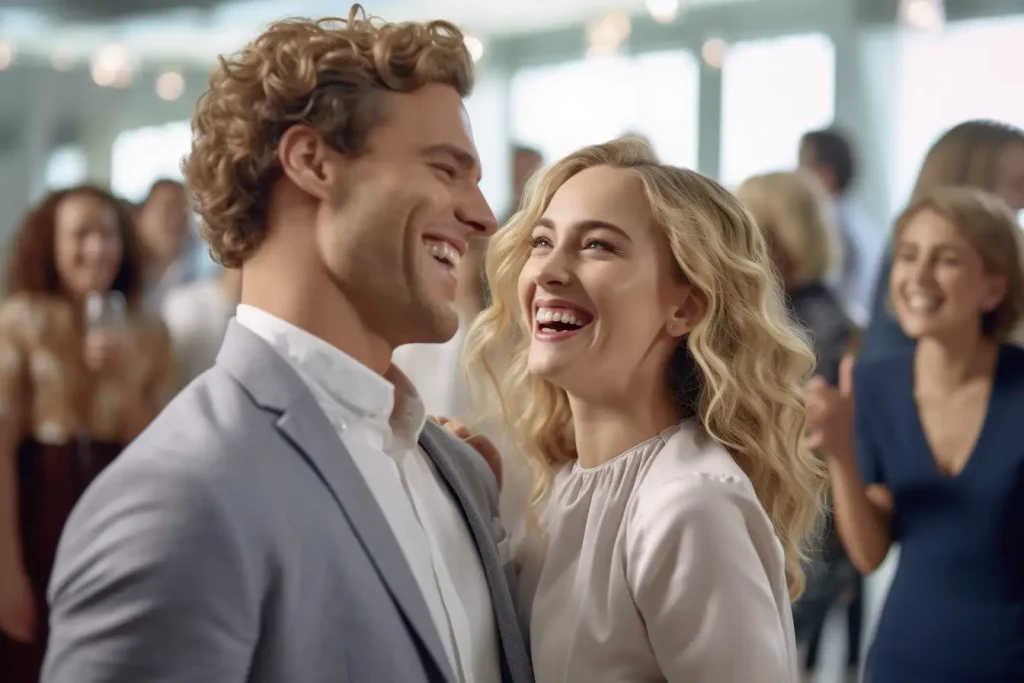 Decoding the Dress Code – What to Wear to a Wedding Rehearsal
Understanding the dress code for any event is like cracking a secret code – it guides you on your mission to find the perfect outfit. Let's decode these terms together.
Casual
When you see 'casual' on a wedding rehearsal invite, it might be tempting to reach for your favorite pair of jeans and a comfy t-shirt. But hold on! In the context of wedding-related events, 'casual' is a notch above your everyday wear.
For men, casual could mean a smart pair of chinos or slacks paired with a well-fitted button-down shirt. You might choose to add a blazer or a sweater, depending on the weather. For ladies, a stylish sundress, a jumpsuit, or an elegant blouse and skirt combo would be perfect.
Semi-Formal
As the name suggests, semi-formal is a step up from casual. It's not as relaxed, but it's not black tie either. Women can consider a chic cocktail dress or an elegant jumpsuit. As for men, a dark suit and tie combo would fit the bill.
Formal
Moving onto 'formal', this is your chance to bring out the big guns. Ladies, you might consider a full-length dress or a very chic cocktail dress. Men, think of a full suit in a darker shade, paired with a tie.
Black Tie
If the invitation says 'black tie', it's time to channel your inner red-carpet star. Men, a tuxedo is your best friend. Ladies, this is your opportunity to shine in an evening gown.
The Season, Location, and Time
The clues to the perfect outfit don't just lie in the dress code, but also in the details of the event itself. The season, location, and time of the rehearsal can greatly influence your attire decision.
Season: An evening event in winter might call for warmer clothing – think of a velvet suit or a long silk dress. On the other hand, a summer morning event might require lighter materials like linen or cotton.
Location: Is the rehearsal taking place indoors or outdoors? An outdoor event might require practical considerations like a pair of flats instead of heels, or a hat to shield from the sun.
Time: Daytime events generally call for lighter colors and more relaxed styles, while evening events allow for more glamour and sophistication.
Suggestions for Men
Guiding Principles
Gentlemen, your journey to the perfect wedding rehearsal outfit starts here. The guiding principle is to align your outfit with the event's vibe while letting your personal style shine. Balance comfort with style, and remember, it's always better to be slightly overdressed than underdressed.
Casual Code
For a casual event, your go-to should be a pair of chinos. These are versatile and can be dressed up or down easily. Choose a crisp button-down shirt to pair with them. Depending on the weather, you can layer with a lightweight sweater or a smart blazer. Footwear could be as relaxed as loafers or as formal as brogues, depending on the specifics of the occasion.
The Semi-Formal Approach
As we step into the semi-formal zone, the stakes get slightly higher. This is the time to bring out your suit. Go for darker colors like navy or charcoal grey. Make sure your shirt is neatly ironed, and don't forget a stylish tie. Your shoes should be polished to perfection and remember to match your belt with your shoes.
Formal Settings
Now, when the event calls for formal attire, you need to step up your game. While a tuxedo might be overkill, a well-tailored suit should be your companion. Look for rich, dark shades like black or deep navy. A tie is non-negotiable here, and so are polished dress shoes. You might consider adding a pocket square for that extra dash of elegance.
Black Tie
Finally, if the invitation reads 'black tie', it's time to pull out all the stops. Embrace your inner James Bond and go for a tuxedo. Remember, a tux is not just a fancy suit. The distinguishing features like satin lapels, satin stripe down the leg of the trousers, and a bow tie make it special. Complete the look with patent leather shoes and perhaps a stylish wrist watch.
Suggestions for Women
Guiding Principles
Ladies, dressing up for a wedding rehearsal offers a wonderful opportunity to express your personal style while honoring the event's formality. Whether you're a lover of minimalist chic or prefer a more vibrant, flamboyant style, there's a perfect outfit for every dress code. Comfort, style, and appropriateness should be your guiding stars.
Casual Code
For a casual rehearsal, think breezy and comfortable with a touch of style. A sundress with a fun print or a stylish jumpsuit could be just the thing. Play with colors and patterns and remember to keep it cheerful and light. Pair your outfit with comfortable sandals or wedges and accessorize with understated jewelry to add a touch of elegance.
The Semi-Formal Approach
Stepping up to semi-formal? This is your chance to shine in a chic cocktail dress. Whether you choose a little black dress, or a bold colored number is up to you. Just remember to keep it sophisticated and tasteful. Heels would be the preferred choice for footwear, and you might want to accessorize with a clutch and some statement jewelry.
Formal Settings
When the dress code reads 'formal', it's time to embrace glamour. A full-length dress would be a perfect choice. However, do remember to keep it less extravagant than what you might wear to the wedding itself. You could choose a sleek silhouette or an airy chiffon dress, depending on what suits you best. Match your dress with elegant heels, a clutch, and jewelry that complements your outfit.
Black Tie
For a 'black tie' rehearsal, the fashion world is your oyster. An elegant evening gown should be your go-to. You can play with fabrics like satin, silk, or lace to add a luxurious touch. Pair your gown with high heels and remember to choose a clutch that complements your dress. Jewelry can be as bold or as subtle as you like but remember to keep it classy.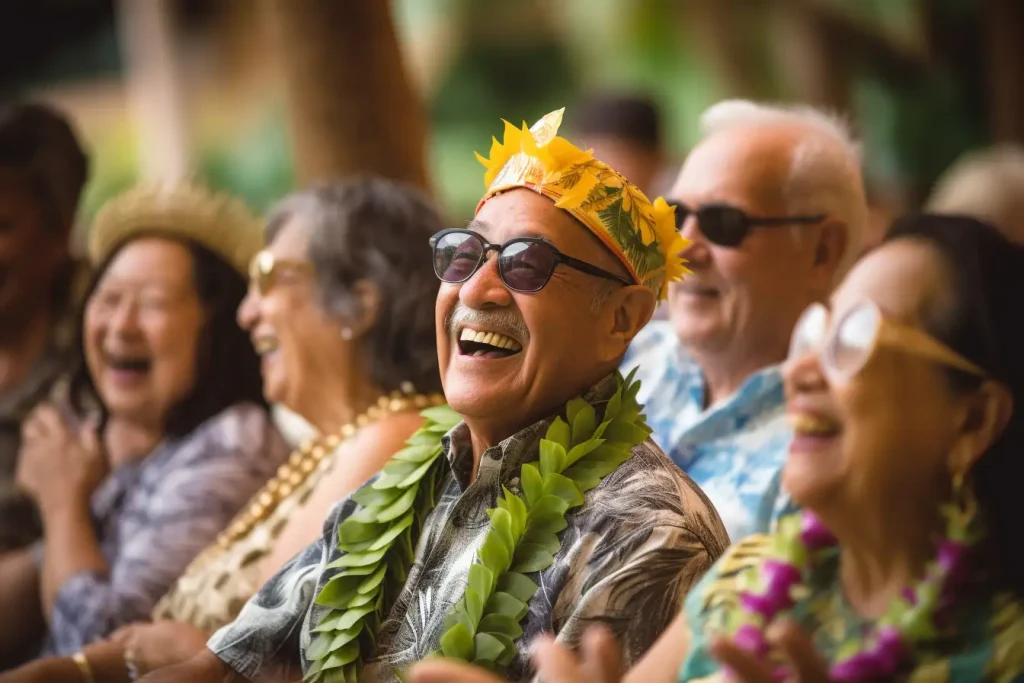 Unique Situations
Themed Rehearsals
Every wedding rehearsal is unique, but some come with an added twist – a theme. Themes can range from something as simple as a color scheme to as imaginative as a 'Roaring Twenties' or 'Hawaiian Luau' theme. Themed rehearsals provide a wonderful opportunity to showcase your creativity and personal style.
Don't be afraid to play around with your outfit and have some fun! If it's a color theme, incorporate the color into your outfit tastefully, maybe through a tie or a dress. For more elaborate themes, choose an outfit that respects the theme without going overboard. Remember, you're not dressing up for a costume party – subtlety and elegance are key.
Destination Rehearsals
Destination rehearsals provide their own unique set of considerations. The location can greatly influence what's appropriate to wear.
For a beach destination, consider lightweight, breathable fabrics. Gentlemen, a linen suit in a light color, paired with loafers, would be a great choice. Ladies, a maxi dress in a fun print or a stylish jumpsuit would be perfect. Don't forget a hat and sunglasses to protect you from the sun, and choose footwear that's suitable for sandy environments.
For a countryside or vineyard setting, think elegant and relaxed. A midi sundress for ladies, and a casual blazer with chinos for the gentlemen would work wonderfully.
Adapting to the Environment
Regardless of the theme or location, the key is to adapt your attire to fit the environment while remaining respectful of the occasion. Keep the focus on celebrating the upcoming nuptials, and let your attire be a complement to the joyous atmosphere.
Do's and Don'ts
Navigating the sartorial waters of wedding rehearsal attire can be tricky. But worry not, here are some essential do's and don'ts to guide you.
Do's
Comfort is Key: Always choose an outfit that's comfortable. You might be standing or moving around quite a bit during the rehearsal. So, pick an outfit and shoes that you can comfortably wear for a few hours.
Be Respectful: Make sure your outfit is respectful of the event's formality, the couple, and the other guests. If there's a dress code, follow it.
Footwear Matters: Don't overlook the importance of footwear. Not only does it need to match your outfit, but it also needs to be comfortable. And remember, rehearsing often involves walking, standing, and even dancing.
Don'ts
Don't Outshine the Couple: The golden rule of any wedding-related event is not to outshine the couple. This is their time to shine. So while you want to look your best, avoid anything too flashy or extravagant.
Avoid White: Unless the couple specifically asks guests to wear white, it's best to steer clear of this color. White is traditionally reserved for the bride, and it's best not to cause any confusion.
Don't Ignore the Venue: Whether the rehearsal is indoors or outdoors can greatly affect your outfit choice. Don't ignore the practicalities of the venue when choosing your outfit.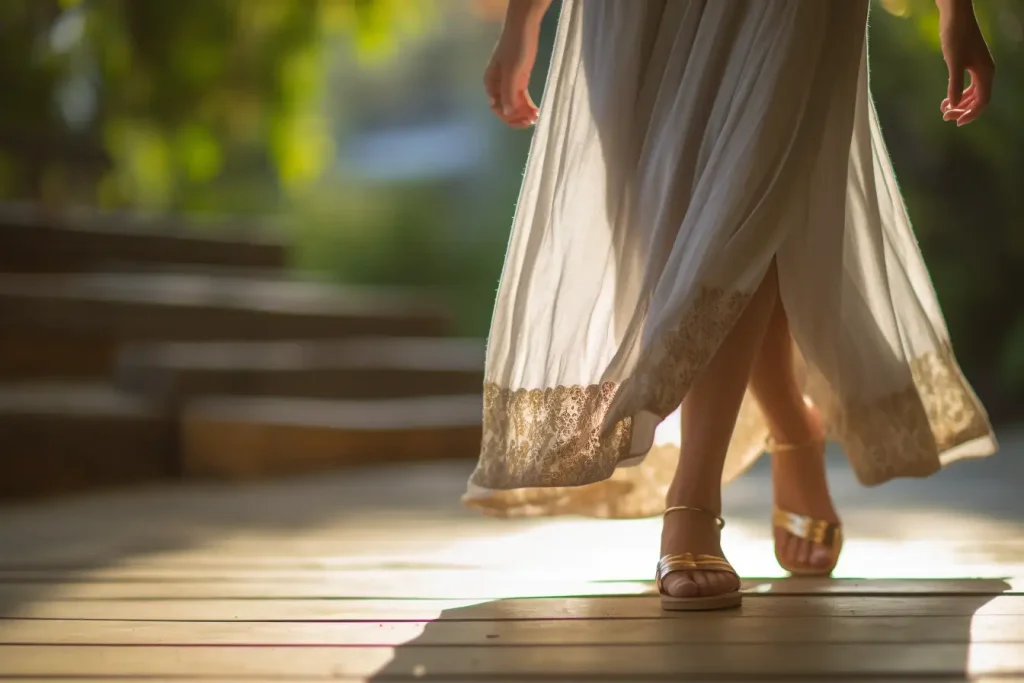 Last-Minute Tips
Here are a few last-minute pointers to ensure you look your best and enjoy the wedding rehearsal to the fullest.
Prepare in Advance
Preparation is key to avoiding any last-minute fashion emergencies. Ensure your outfit is clean, pressed, and ready to wear the night before. This gives you ample time to handle any unexpected issues and keeps you stress-free on the day of the rehearsal.
Sensible and Stylish Footwear
Your shoes are not just a fashion statement – they're going to be carrying you throughout the event. Choose footwear that is not only stylish and complements your outfit but is also comfortable. Keep in mind that rehearsals often involve plenty of standing and walking, so go for a pair you can comfortably navigate in.
Accessorize Thoughtfully
Accessories can elevate your outfit and give it that extra dash of personal flair. From ties and cufflinks for men, to jewelry and handbags for women, choose accessories that complement your outfit and reflect your personal style.
Let Your Personality Shine
Lastly, and most importantly, let your personal style shine through! While it's crucial to respect the dress code and the formality of the event, it's equally important to feel like yourself. Choose an outfit that not only looks good but also makes you feel good. After all, a wedding rehearsal is a celebration, and your attire should reflect the joy and excitement of the occasion.
Conclusion
And there we have it, your complete guide to shining at the wedding rehearsal. Remember, the most important thing is to enjoy the occasion. You're there to celebrate love, family, and the union of two souls. Your outfit is an extension of your joy and respect for this momentous event. As you stand there, looking your best, you'll know that you're part of something truly special. Enjoy every moment of this beautiful journey. After all, love is not just in the air but also in the style that you wear. So go ahead, celebrate love, and do it in style.
FAQs
Q: Can I wear white to a wedding rehearsal?
A: While it's generally best to avoid wearing white to a wedding rehearsal, as white is traditionally reserved for the bride, you can opt for off-white or cream-colored outfits if you want to stay within the lighter color palette.
Q: Are there any specific dress codes for wedding rehearsals?
A: Wedding rehearsals usually have a more relaxed dress code compared to the actual wedding ceremony. However, it's still essential to follow the instructions provided by the couple. If they specify a particular dress code, such as casual or black tie, make sure to adhere to it accordingly.
Q: Can I wear jeans to a wedding rehearsal?
A: Jeans are generally considered too casual for a wedding rehearsal, even if it's a more relaxed event. It's best to choose dressier options such as slacks, skirts, dresses, or dress pants.
Q: Should I bring a jacket or shawl in case it gets chilly?
A: It's always a good idea to have a jacket or shawl on hand in case the weather turns cool during the wedding rehearsal. Choose a complementary piece that coordinates with your outfit while providing the necessary warmth.
Q: Can I wear open-toed shoes to a wedding rehearsal?
A: Open-toed shoes are generally acceptable for a wedding rehearsal, especially in warm weather. Just ensure that your footwear is stylish and appropriate for the occasion.
Q: Is it necessary to accessorize?
A: While accessorizing is not mandatory, it can enhance your overall look and add a touch of elegance. Consider tasteful jewelry, a stylish handbag, or a statement belt to complete your outfit.
Q: What if I'm unsure about the dress code or have specific concerns?
A: If you're unsure about the dress code or have specific concerns, don't hesitate to reach out to the couple or the designated point of contact for the wedding rehearsal. They will be happy to provide guidance and answer any questions you may have.
Q: Can I wear casual attire to a wedding rehearsal?
A: While wedding rehearsals tend to be less formal than the actual ceremony, it's still recommended to avoid overly casual attire. Go for semi-formal or dressy-casual outfits to show respect for the occasion and the couple.
Q: What should I avoid wearing to a wedding rehearsal?
A: It's best to avoid wearing anything too revealing, overly casual, or attention-grabbing. Steer clear of shorts, tank tops, flip-flops, and anything that might be considered too casual or disrespectful for the event.
Q: Can I wear black to a wedding rehearsal?
A: Yes, wearing black is generally acceptable for a wedding rehearsal. It's a classic and versatile color that can be dressed up or down depending on the rest of your outfit. Just ensure that your attire aligns with the overall formality of the event.
Q: Can I wear a hat or fascinator to a wedding rehearsal?
A: While it's generally not customary to wear hats or fascinators to a wedding rehearsal, it ultimately depends on the couple's preferences and the formality of the event. If you're unsure, it's best to err on the side of caution and skip the headpiece for the rehearsal.
Q: Should I coordinate my outfit with my partner's attire?
A: While it's not necessary to match your partner's outfit precisely, coordinating your attire can create a cohesive and visually appealing look. Consider complementing each other's colors or styles to achieve a harmonious appearance.
Q: Can I wear bold patterns or prints to a wedding rehearsal?
A: Bold patterns or prints can add personality and style to your ensemble. However, it's essential to strike a balance and ensure that your outfit doesn't overpower or clash with the wedding party's attire. Choose tasteful patterns that complement your overall look.
Q: What if I'm attending a destination wedding rehearsal?
A: For a destination wedding rehearsal, take into account the location and climate. Choose lightweight fabrics, resort-style attire, and comfortable shoes suitable for the setting. Consider the cultural aspects and local customs, and dress accordingly while still adhering to the suggested dress code.
Q: Can I wear a jumpsuit to a wedding rehearsal?
A: Yes, jumpsuits can be a fashionable and stylish choice for a wedding rehearsal. Look for a well-tailored jumpsuit in a suitable fabric and pair it with appropriate accessories to elevate your look.
Q: Are there any specific rules for dress length or sleeve styles?
A: There are no hard and fast rules regarding dress length or sleeve styles for a wedding rehearsal. However, it's advisable to opt for modest lengths and avoid overly revealing or inappropriate cuts. Choose sleeve styles that suit your personal taste and the overall formality of the event.
Key Takeaways
The wedding rehearsal is a significant event that brings everything together before the big day.
The attire for the rehearsal should reflect the occasion's significance and show respect for the couple and the event.
Balancing comfort and style is important since you may be moving around and helping with arrangements.
Dress codes for wedding rehearsals can vary, from casual to black tie, and it's essential to understand and follow them.
The season, location, and time of the rehearsal can influence your attire decision.
Suggestions for men's attire include casual chinos, a suit for semi-formal occasions, and a well-tailored suit for formal events.
Women can opt for a sundress or jumpsuit for casual rehearsals, a chic cocktail dress for semi-formal events, and a full-length dress or evening gown for formal and black-tie settings.
Themed rehearsals provide an opportunity to showcase creativity while respecting the theme and maintaining elegance.
Consider the destination and adapt your attire accordingly, choosing lightweight fabrics for beach destinations or elegant and relaxed outfits for countryside or vineyard settings.
Some do's and don'ts include prioritizing comfort, being respectful of the occasion and dress code, avoiding white (unless specified), and not outshining the couple.
Prepare your outfit in advance, choose sensible and stylish footwear, accessorize thoughtfully, and let your personality shine.
COPYRIGHT NOTICE
Please be advised that all images, designs, and creative content on this page are the exclusive property of TheIDoGuide.com and are protected under international copyright laws. The images may not be reproduced, copied, transmitted or manipulated without the written permission of TheIDoGuide.com.
Unauthorized use, distribution, display, or creation of derivative works of any images contained on this site, is strictly prohibited and can lead to legal penalties. We actively monitor for, and enforce, our copyright interests.
If you wish to use any of our images, kindly contact us to seek permission. Respect of copyright is not merely a legal requirement but also an acknowledgement and support of the hard work and creativity that goes into producing them.
Thank you for your understanding and cooperation.
© 2023, TheIDoGuide.com. All Rights Reserved.