The cost of a destination wedding can vary significantly depending on various factors such as the location, number of guests, venue, accommodations, and additional services. On average, couples can expect to spend anywhere from $15,000 to $50,000 or more for a memorable destination wedding experience.
Picture this: exchanging vows on a sun-drenched beach, your nearest and dearest cheering you on, and the lullaby of the ocean waves setting a serene soundscape. Sounds like a dream, right? Well, it could be your reality. But one question we must tackle upfront is, "how much does a destination wedding cost?" Don't worry, we're here to unravel that mystery for you.
Setting Expectations
Let's dive right into the heart of the matter. Embarking on the adventure of planning a destination wedding, it's important to establish a solid foundation from the get-go. It's key to remember that destination wedding costs can fluctuate widely – no two weddings are identical, just as no two love stories are the same. Your journey will be unique, and so will your budget.
Embracing the Fluidity of Costs
Destination weddings, while being incredibly alluring, come with an intricate and fluid cost structure. A multitude of factors from your chosen location, the size of your guest list, the season, to your personal preferences, can dramatically influence the costs. Remember, it's these unique touches that'll infuse your wedding with personality!
The Importance of a Realistic Budget
So how do you maneuver through these varying costs? The secret lies in formulating a realistic budget. This is a step that's too important to skim over. It's more than just a list of numbers; it's your compass guiding you through the financial landscape of wedding planning.
Budgeting assists in identifying where you wish to splurge and where you can conserve. Have your heart set on an opulent beachside reception? Include it in your budget. Are you okay with toning down the decor to afford that top-notch photographer? Adjust your budget accordingly. Your budget is your financial blueprint, leading you towards making decisions you're comfortable with.
Financial Preparedness: Your Ticket to a Smooth-Sailing Journey
What's the one curveball we all want to dodge during this joyous journey? Unplanned surprises, particularly financial ones. Understanding the financial commitment can save you from unexpected and potentially stressful situations. As the saying goes, to be forewarned is to be forearmed.
Trust us on this – a comprehensive, thought-out budget is your best bet for ensuring you're financially prepared. It's the difference between spending sleepless nights fretting about costs and enjoying peaceful dreams of your impending nuptials.
The Biggest Factors Affecting the Cost of Destination Weddings
As we explore the biggest influencers on your destination wedding's cost, there are three primary factors to consider: the location of your wedding, the guest count, and the time of year you decide to tie the knot. Each of these components plays a pivotal role in shaping your budget.
Location
The geographical location of your wedding significantly influences your budget. Are you dreaming of saying 'I do' amidst the romantic vineyards of Tuscany, or perhaps on the pristine, white sandy beaches of the Maldives? Each destination carries its own unique price tag, which can fluctuate based on factors like popularity, accessibility, and local costs of goods and services.
Make sure to research different destinations before settling on your ideal location. Keep in mind that there are countless beautiful yet less-frequented locales that could serve as the perfect backdrop for your big day without causing a major dent in your budget.
Guest Count
The number of guests you invite to your wedding is directly proportional to your costs. Each additional guest means another seat at the dinner table, another welcome drink, another slice of wedding cake, and possibly even additional lodging and transport arrangements.
Therefore, be selective when curating your guest list. Remember, the charm of a destination wedding often lies in its more intimate nature. A smaller gathering not only cuts costs but can also make the occasion more personal and memorable. After all, quality over quantity holds true when planning your special day.
Time of Year
Lastly, the time of year you choose to get hitched will impact the cost of your wedding. Choosing high season, when your chosen destination is most popular, can be more expensive due to the laws of supply and demand.
Consider tying the knot during the off-peak season for a more budget-friendly option. Not only could this result in lower prices for venues and vendors, but you might also experience less tourist traffic, leading to a more tranquil celebration. Plus, off-peak seasons often boast surprisingly delightful weather!
Breaking Down the Cost: Where Does the Money Go?
Understanding where your budget is allocated can give you a clear perspective and allow you to make strategic choices that could lead to significant savings. Let's break down some of the major areas where your money goes:
Venue and Accommodations
The stage for your love story, your wedding venue, is one of the most significant expenses. Whether it's a chateau in France or a beach house in the Caribbean, the cost of renting your dream space will take up a sizable chunk of your budget. Accommodations for you and your guests, especially if you're covering the cost, can also add up quickly. Try negotiating group rates or arranging room blocks at nearby hotels – a little haggling now could lead to significant savings down the line.
Food and Drink
Feeding your guests is another major cost. Catering for a crowd can add up, so explore ways to save. Local cuisines can not only provide a unique cultural experience for your guests but also be more cost-effective than elaborate international menus. Also, consider your beverage options. An open bar is often more expensive than limited or cash bar options.
Wedding Attire
Your attire for the big day is another aspect to consider. A grand ballgown or a fancy tux may not be the most practical or cost-effective option for a beach wedding. Opting for lighter, more casual attire that suits your destination can often be more affordable.
Photography and Videography
Preserving your precious memories is invaluable, but remember, it does come at a cost. Consider hiring local photographers and videographers. They're familiar with the location, know the best spots for breathtaking shots, and you won't have to cover their travel and accommodation expenses.
Flowers and Decor
Flowers and decor help create the ambience for your wedding, but costs can quickly escalate with extravagant arrangements. Instead, consider embracing the local flora for an authentic and unique touch. It's not only environmentally friendly but often more budget friendly as well.
Entertainment
Music and entertainment set the tone for your celebration. Rather than flying in a band or DJ from home, consider hiring local musicians. It's a great way to incorporate local culture into your wedding and can often be more cost-effective.
Transportation
Travel costs, including airfare, local transportation, and transfers, can quickly inflate your budget. It's crucial to consider these when choosing your location and planning your guest list. Encourage guests to book their flights well in advance to take advantage of lower fares, and consider providing group transportation from the hotel to the venue to reduce costs.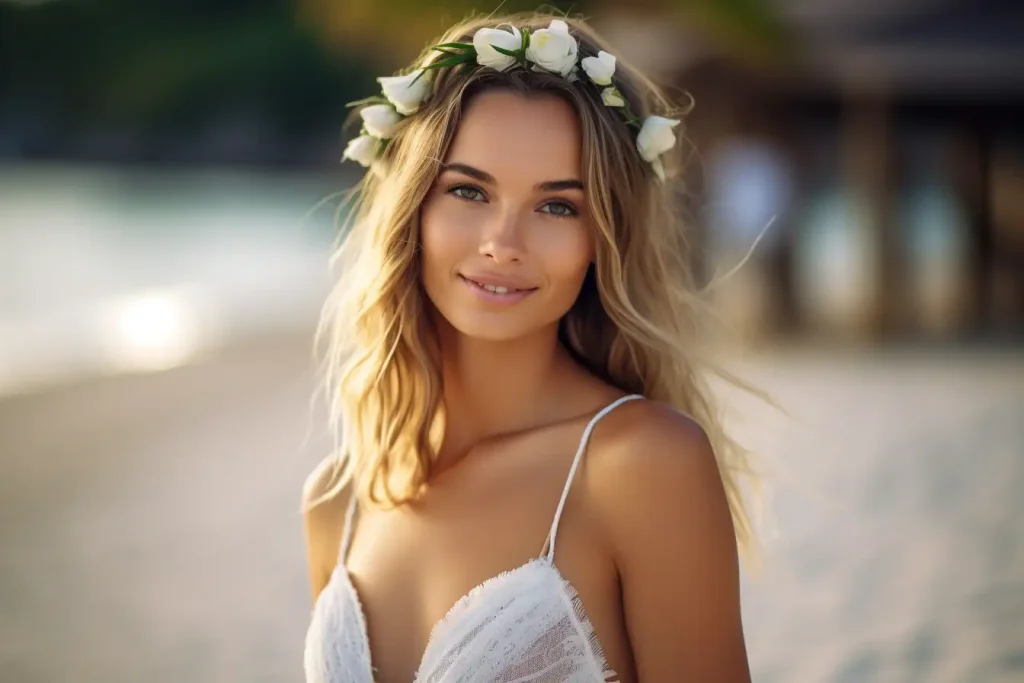 While you may have a comprehensive budget that covers all the obvious expenses, it's important not to overlook some less apparent costs. These 'hidden' costs, if overlooked, could potentially throw your budget off track. Here's a glimpse into some of these often-forgotten expenses:
Import/Export Fees
Planning to bring decor items, wedding favors, or even your wedding attire from home? Beware of potential import and export fees. Different countries have varying regulations about what can be brought in and at what cost. It's essential to familiarize yourself with these rules to avoid unexpected costs upon arrival or departure.
Currency Exchange Rates
If you're planning a wedding in a different country, it's crucial to keep an eye on currency exchange rates. Fluctuations in these rates can affect your budget. Regularly monitoring these rates and strategically making payments or purchases when rates are favorable can save you a considerable amount in the long run.
Travel Insurance, Visas, and Other Legalities
The less glamorous but equally important aspects of planning a destination wedding are the legalities. Depending on your destination, you might need visas for you and your guests, not to mention travel insurance to cover any unexpected incidents. Also, if you're planning to legally marry in your chosen destination, there could be costs involved in obtaining a marriage license or fulfilling other legal requirements. These are costs that need to be factored into your budget.
Unforeseen Costs
As the saying goes, "expect the unexpected." No matter how meticulously you plan, unforeseen costs can pop up. This could be anything from a last-minute guest to emergency alterations to your wedding attire. Having a contingency fund as part of your budget is a smart way to prepare for such situations.
Making It Work: Tips for Planning a Budget-Friendly Destination Wedding
Budgeting for a destination wedding doesn't mean compromising on your vision of a dreamy ceremony and celebration. With some clever choices and creative thinking, you can have a memorable wedding that aligns with your budget. Here are a few tips to help make it work:
Choosing an Off-Peak Wedding Date
Consider saying your vows outside the peak season. Off-peak dates can be a more affordable option, without sacrificing the charm and beauty of your chosen destination. Often, these periods offer delightful weather, less crowded venues, and potential discounts on accommodations and services.
Keeping the Guest List Small
When crafting your guest list, remember that every attendee adds to the overall cost. Quality over quantity is often a good rule of thumb when deciding who gets an invitation to your special day. A smaller, more intimate gathering can also lend itself to a more personal and meaningful experience, helping to create lasting memories for everyone involved.
Working with Local Vendors
Local vendors can be your secret weapon in planning a budget-friendly destination wedding. By hiring local professionals, you're not only supporting the local economy, but you're also benefiting from their expertise and knowledge of the area. They can provide insider tips, offer more affordable rates, and add a local touch to your wedding, making it all the more special and unique.
Embracing the Destination's Natural Beauty
One of the greatest advantages of a destination wedding is the natural beauty that comes with it. Instead of spending big on elaborate decor, let nature set the scene. Use the natural surroundings to your advantage – a breathtaking sunset, a serene beach, a picturesque vineyard, or a rustic mountain range can all serve as stunning, cost-effective backdrops for your celebration.
Case Studies: Real-World Examples of Destination Wedding Costs
Navigating the landscape of destination wedding budgets can be complex, but real-world examples can provide valuable insights. Let's take a look at three different couples who hosted destination weddings with varying budgets:
The Lavish, No-Holds-Barred Wedding
Imagine Sarah and Paul, a couple who dreamt of a grand, fairy-tale-like wedding. They chose a luxurious castle in Scotland as their venue, complete with historic charm and breathtaking views. The wedding featured a five-course meal catered by top chefs, a local whisky tasting for their guests, and a fireworks display to cap off the evening. Every detail was meticulously planned and no expense was spared. It was a grand affair that matched their grand budget.
The Moderate, Middle-of-the-Road Wedding
Meet Lisa and Carlos, a couple who desired a beautiful yet budget-conscious destination wedding. Their choice was a picturesque beach in Bali. They picked a stunning yet cost-effective venue by the sea, infused their menu with local cuisine, and hired a local band to set a festive mood. Their clever choices meant they didn't have to compromise on the wedding experience, proving that you can have an amazing destination wedding without breaking the bank.
The Bare-Bones, Budget-Conscious Wedding
Lastly, consider Amy and Ben, who wanted a charming yet affordable destination wedding. They chose a small, rustic vineyard in South Africa for their big day. They kept their guest list tight, opted for a mid-week date to save on venue costs, and let the natural beauty of the vineyard and surrounding landscape serve as the primary decor. Their minimalistic approach demonstrated that even with a tight budget, you can have a beautiful and memorable destination wedding.
Final Thoughts on Planning and Budgeting for Your Destination Wedding
As we draw this comprehensive guide to a close, it's important to remember a few key points to keep in perspective as you plan and budget for your destination wedding.
Firstly, your wedding is fundamentally about celebrating the love and commitment between you and your partner. The beauty of the venue, the taste of the food, the color of the flowers – these details, while important, pale in comparison to the joy and happiness of your union. It's easy to get swept up in the whirlwind of wedding planning, but remember to take a moment to reflect on what truly matters – starting a new, exciting chapter of your life with your partner.
When it comes to budgeting, realism is your best friend. Assess your finances, decide on a budget that you're comfortable with, and stick to it. Keep in mind that while it's good to have a dream wedding in mind, it's also essential to be open to compromises. Sometimes, the things we think we need aren't necessary for us to have a memorable and joyous celebration.
Remember, the value of your wedding day doesn't hinge on the price tag attached to it. It's about the experience, the shared moments, the memories created, and most importantly, the love between you and your partner.
As you embark on this journey of planning your destination wedding, remember that it should be a joyous and exciting process. After all, it's a celebration of love, commitment, and the start of a beautiful, shared journey.
Conclusion
So there you have it, our comprehensive guide to understanding the costs involved in a destination wedding. It may seem like a daunting task, but with careful planning, you can create a magical day that fits within your budget. So, are you ready to start this exciting journey?
FAQs
Q: Are destination weddings more expensive than traditional weddings?
A: In general, destination weddings tend to be more expensive than traditional weddings due to the additional costs associated with travel, accommodations, and often the need for wedding planners or coordinators in the chosen destination. However, it is possible to plan a destination wedding within a specific budget by making careful choices and considering various cost-saving options.
Q: What are some cost-saving tips for planning a destination wedding?
A: To save costs on a destination wedding, consider the following tips: choose an off-peak season or day of the week for better rates, opt for all-inclusive wedding packages, negotiate discounts with vendors or hotels, limit the guest list to close family and friends, consider local or less popular destinations, and plan in advance to take advantage of early booking discounts.
Q: Is it necessary to hire a wedding planner for a destination wedding?
A: While it is not mandatory to hire a wedding planner for a destination wedding, it can be highly beneficial. A local wedding planner can offer valuable expertise, connections with vendors, and help navigate the logistics and legalities of planning a wedding in a foreign location, ultimately reducing stress and ensuring a smooth execution of your special day.
Q: Can I have a destination wedding on a smaller budget?
A: Absolutely! With careful planning and budgeting, it is possible to have a beautiful destination wedding on a smaller budget. Consider cost-effective destinations, look for package deals that include multiple services, be flexible with your wedding date for better rates, and prioritize your spending on the aspects that matter most to you and your partner.
Q: How far in advance should I start planning for a destination wedding?
A: It is recommended to start planning for a destination wedding at least 9 to 12 months in advance. This timeframe allows you to secure the desired location and venue, make travel arrangements, give guests ample notice, and handle all necessary preparations without feeling rushed.
Q: Are destination weddings worth the cost?
A: The worth of a destination wedding depends on personal preferences and priorities. For couples who dream of exchanging vows in a stunning location, creating unforgettable memories with loved ones, and combining their wedding with a memorable vacation, the cost of a destination wedding can be well worth it.
Q: Can I save money by having a smaller guest list for my destination wedding?
A: Yes, having a smaller guest list can help save money on a destination wedding. Fewer guests mean lower expenses for accommodations, meals, and other wedding-related costs. Consider inviting only close family and friends to keep the event intimate and budget-friendly.
Q: Are there any destination wedding expenses that couples often overlook?
A: Yes, there are a few common expenses that couples may overlook when planning a destination wedding. These can include guest transportation from the airport to the venue, welcome bags or favors for guests, marriage license fees in the destination country, and any additional décor or setup charges imposed by the venue.
Q: Should I consider travel insurance for my destination wedding?
A: It is highly recommended to consider travel insurance for your destination wedding. Travel insurance can provide coverage for unforeseen circumstances such as trip cancellation, lost or delayed luggage, medical emergencies, or natural disasters. Be sure to review the policy carefully to understand what is covered and any exclusions that may apply.
Q: How can I incorporate local elements and traditions into my destination wedding without increasing the cost?
A: Incorporating local elements and traditions can add a unique touch to your destination wedding without significantly increasing costs. Consider using locally sourced flowers, incorporating local cuisine or drinks into the menu, featuring traditional music or entertainment, or including small cultural touches in the décor or wedding favors. These details can enhance the experience without breaking the bank.
Q: Are there any ways to get discounted rates on accommodations for wedding guests?
A: Yes, there are several ways to secure discounted rates on accommodations for wedding guests. You can negotiate group rates with hotels or resorts, inquire about wedding packages that include discounted room rates, recommend a few preferred hotels to guests to encourage them to book together, or consider alternative accommodations such as vacation rentals or Airbnb options for cost savings.
Q: Can I have a destination wedding on a cruise ship or at an all-inclusive resort?
A: Absolutely! A cruise ship wedding or an all-inclusive resort wedding can be an excellent choice for a destination wedding. These options often offer wedding packages that include various services, such as venue, catering, decorations, and even a wedding coordinator. Additionally, they provide a convenient and enjoyable experience for both the couple and their guests.
Q: What are some popular destination wedding locations that are budget-friendly?
A: There are several budget-friendly destination wedding locations to consider. Some popular choices include Mexico (Cancun, Riviera Maya), Dominican Republic, Jamaica, Bali (Indonesia), Thailand, and Greece. These destinations offer a range of beautiful venues, affordable accommodations, and vibrant local cultures, making them ideal for couples on a budget.
Q: Can I have a destination wedding and still have a reception back home for those who can't attend?
A: Absolutely! Having a reception back home is a great way to celebrate with family and friends who couldn't attend the destination wedding. It allows you to share the joy of your marriage with a wider circle of loved ones and can be a more cost-effective option for those who couldn't travel.
Key Takeaways
The cost of a destination wedding can vary significantly depending on factors such as location, number of guests, venue, accommodations, and additional services.
Couples can expect to spend anywhere from $15,000 to $50,000 or more for a destination wedding experience.
Setting a realistic budget is essential for navigating the varying costs of a destination wedding.
The location of the wedding plays a significant role in shaping the budget, as different destinations have unique price tags based on popularity, accessibility, and local costs.
The number of guests directly affects the overall costs, as each additional guest adds expenses for meals, accommodations, and other arrangements.
The time of year chosen for the wedding can impact the cost, with high season being more expensive due to supply and demand.
Major expense areas in a destination wedding include venue and accommodations, food and drink, wedding attire, photography and videography, flowers and decor, entertainment, and transportation.
Couples should consider hidden costs such as import/export fees, currency exchange rates, travel insurance, visas, legal requirements, and unforeseen expenses.
Budget-friendly tips for planning a destination wedding include choosing off-peak wedding dates, keeping the guest list small, working with local vendors, and embracing the natural beauty of the destination.
Real-world examples demonstrate that destination weddings can be planned within various budgets, from lavish to budget-conscious.
The worth of a destination wedding depends on personal preferences and priorities, and the value lies in the experience, shared moments, memories, and love between the couple.
Couples should plan and budget for their destination wedding at least 9 to 12 months in advance.
Travel insurance is highly recommended for destination weddings to provide coverage for unforeseen circumstances.
Couples can incorporate local elements and traditions into their destination wedding without increasing the cost by using local vendors, cuisine, entertainment, and natural surroundings.
There are several popular and budget-friendly destination wedding locations to consider, such as Mexico, Bali, Thailand, and Greece.
Having a reception back home can be a way to celebrate with those who couldn't attend the destination wedding.
COPYRIGHT NOTICE
Please be advised that all images, designs, and creative content on this page are the exclusive property of TheIDoGuide.com and are protected under international copyright laws. The images may not be reproduced, copied, transmitted or manipulated without the written permission of TheIDoGuide.com.
Unauthorized use, distribution, display, or creation of derivative works of any images contained on this site, is strictly prohibited and can lead to legal penalties. We actively monitor for, and enforce, our copyright interests.
If you wish to use any of our images, kindly contact us to seek permission. Respect of copyright is not merely a legal requirement but also an acknowledgement and support of the hard work and creativity that goes into producing them.
Thank you for your understanding and cooperation.
© 2023, TheIDoGuide.com. All Rights Reserved.